Welcome To SCHMIC Consulting
We design creative and effective programs to help schools along their improvement journey. We encourage individuals to dig deep into
their own thinking and to build collective efficacy with their colleagues.
SCHMIC delivers excellence in professional learning with a focus on improving learning outcomes.
SCHMIC is comprised of experienced, highly respected educators with expertise in teacher and leadership learning. Professional learning
design is engaging, purposeful and explicit. All programs are underpinned by evidence-informed practice – drawing on collective
teacher efficacy, cycles of inquiry, learner and teacher clarity of thinking, questioning, feedback, and classroom discourse.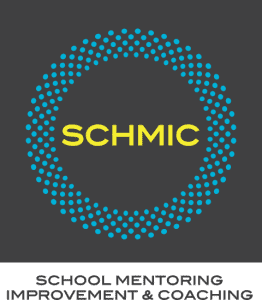 The SCHMIC Approach
We believe that professional learning for teachers and teacher leaders only results in improved student outcomes when teachers learn in context, over a timeframe that enables change in classroom practices. Our approach involves:
•  teachers learning new knowledge and skills together
•  having time and space to implement and practise their new learning
•  support to think, reflect and assess impact with colleagues
•  protocols and strategies to consolidate change and improvement.
SCHMIC professional learning programs support teachers to test and explore new approaches in their daily classroom work. We seek to work with our individual schools and networked clients to build integrated instructional practices that support improvements in learning and thinking in every classroom, every day, over time. We believe that improving teaching and learning is the most critical work that occurs in any school.
The workshops in our programs involve professional discourse, deep thinking and planning for future work. We actively encourage feedback and report on our findings for schools in different contexts as it's a vital guide for us in improving the quality and relevance of our work.
Our programs are delivered over time in a combination of off-site professional learning and on-site action learning supported by workshops and coaching.