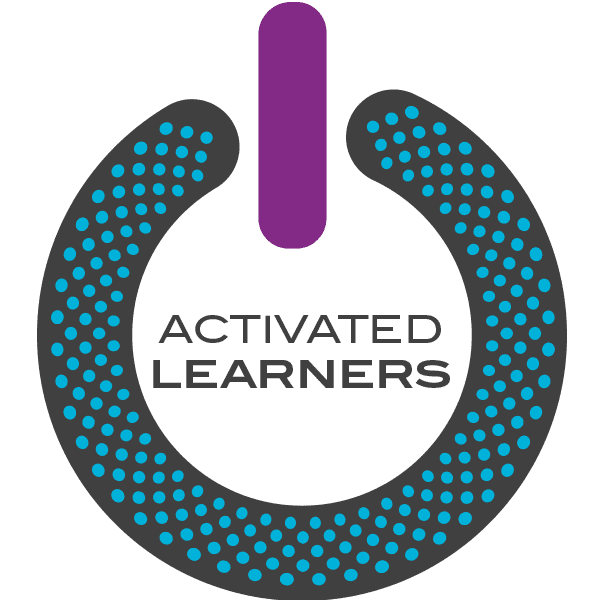 ACTIVATED LEARNERS
Vocabulary-Activated Writers
Vocabulary-Activated Writers are metacognitive about their word learning. They actively explore new words by finding definitions, testing their understanding by using new vocabulary in their talk and writing.
These Learners know and can articulate:
How they learn new vocabulary
The role of vocabulary knowledge in the development of writing and reading proficiency
How context clues help make meaning
The three tiers of language and the five language registers
The importance of morphology in vocabulary learning.
This course provides an opportunity for teachers to work collaboratively, sharing and exploring a range of teaching strategies to build students ability to engage with and learn new vocabulary. Participants will explore:
Practical strategies for explicitly teaching vocabulary in the classroom
Strengthening key vocabulary identification and its place within teaching and learning programs
The connections between critical thinking, reading and vocabulary learning
Vocabulary research and its implications for planning and instruction
The importance of school-wide planning to address gaps in vocabulary learning.
WHO SHOULD ENROL?: Teachers (Stage 2 & up) and Leaders.
STANDARDS: This 6 hour courses addresses standards 3.3.2, 3.4.2, 5.1.2, 6.2.2 from the Australian Professional Standards for Teachers.
MODEL AND COSTS:
Off-site delivery
6 Hour Program: $290 + GST pp
Dates and Location:
Dates and Locations are currently being confirmed for this course.
Venue details will be emailed to you prior to the course commencement.
For on-site costing contact us:
Ann-marie Furney
0447 434 229
afurney@schmicconsulting.com.au

Kate English
0419 276 197
kenglish@schmicconsulting.com.au