Ann-marie Furney
EDUCATION AND PROFESSIONAL BACKGROUND:
Ann-marie is passionate about the power of learning to change lives. Her 30+ years of experience as a senior educational leader has cemented her view that if you want to see improvement in any organisation you must invest first in the people. Throughout her career she has focused on pedagogy, innovation and teacher professional learning.
Ms Furney has held several senior leadership positions in the NSW Department of Education and Communities including leading a large regional secondary school. Ms Furney worked for 3 years as the Senior User with the Connected Classrooms Program and the Interactive Classrooms Project. Ms Furney has also been actively involved in action research projects focused on teacher use of ICT in the classroom. She led the regional implementation of the xsel program – a virtual selective high school operating across Western NSW, the first-time synchronous IT delivery systems have been used to support the secondary education of an academically selective cohort of students.
In early 2013 Ms Furney undertook a short course in Instructional Rounds at the Harvard Graduate School of Education. She has been leading the implementation of this program in a range of schools since that time. In 2018 she returned to Harvard to undertake the Deeper Learning program.
In mid-2014 Ann-marie co-founded SCHMIC Consulting, SCHMIC stands for: Schools, Mentoring, Improvement and Coaching.
In 2016 Ann-marie was awarded and NSW ACEL Fellowship in recognition of her work in leading teacher professional learning initiatives.
Between 2014 and 2017 in collaboration with Kate English, Ann-marie completed the writing of a pedagogy of learning focussing on thinking titled, The Learning Thinking SCOPE. 700 teachers across NSW from K-12 have been and are currently involved in deep professional learning with this program.
In 2019 Ann-marie was awarded an National ACEL Fellowship in recognition of her long term and ongoing contribution to teacher professional learning.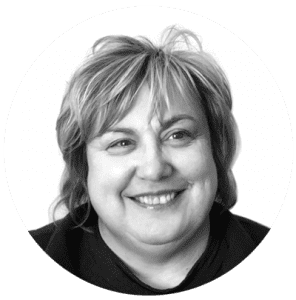 Show notes: #015 – Ann-Marie Furney, co-founder of SCHMIC (School Mentoring Improvement and Coaching) really got my brain thinking in this conversation. We talked about how as teachers we need to be deep thinkers, so our students will become deep thinkers, which is the culture we want in any school. If we want to create a cultural change in our schools, we need to have complete teacher collective efficacy, and this is a lot easier said than done! Ann-Marie has learnt from the best to create the programs in SCHMIC so we can get the best professional development to make us the best teacher we can be!
For more information visit, tickteaching.com or search for TICK teaching on Facebook or Instagram